I recommend PR Yard. They help us get offers to post advertising articles on our website. This helps us to monetise the content that we have been creating for many years.
Juraj Hallon
Netspree s.r.o.

I am pleasantly surprised by the number of offers and the speed of processing of individual requests. Every month you can see progress both in terms of new publishers and also in terms of UX, when they meet me and promptly implement new gadgets that make it easier to use the system.
Petr Malec
SEO consultant

At PR Yard, they appreciate the large selection of magazines in Czech and Slovak. I use it regularly and I am very happy with the quality and the price.
Radoslav Černý
Ecoblog
As an advertiser and publisher at PR Yard, I appreciate that they are unlike competing PPP systems because, besides constantly expanding the offer of advertising space, they are also actively working on the development of the platform itself. This makes buying and selling articles very simple and extremely fast. And if there is a hitch, technical support is happy to help.
Tomáš Mahrík
DIGITAL WOLF s.r.o.

PR YARD is an interesting tool that can efficiently and effectively connect us with advertisers without our having to laboriously and tediously search for people to contact at the marketing departments of companies.
Martin Borko
Pledge s.r.o.

We recommend the PR Yard service for article purchasing to those companies for which we create websites. In addition to building links, PR Yard will help you find a copywriter, translator or influencer, which is useful when starting a business.
Tomáš Lípa
Stránkonoš

Definitely one of the places that advertisers and content creators on the Czech market and even further afield shouldn't miss. A simple and functional solution that will help you to find a website to insert an advertisement, or get a copywriter, translator or influencer.
Martin Sova
Consultant for e-shops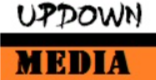 We use multiple advertising systems for the online journals we publish, and we really appreciate what PR Yard has to offer. It works as it should, the support for us publishers is flawless and we don´t have to deal with economic issues because it runs like clockwork.
Jakub Turek
UpDown Media s.r.o.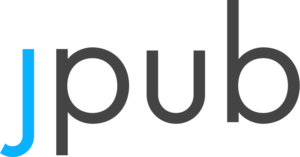 The PR Yard service really simplifies communication with advertisers who want to publish a PR article with a backlink to our magazines. Even with new advertisers, we can be absolutely sure that a PR article will be paid for soon after publication.
Lukáš Jirsa
Content marketing

We use the PR Yard platform to quickly and easily buy articles and get backlinks. I appreciate the option to purchase the writing of the article itself directly in the application environment. Everything is relatively easy and fast.
Jan Kodl
FLOW SYSTEM GROUP s.r.o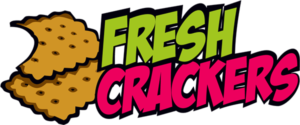 The PR Yard web application is a great tool for building backlinks and publishing PR articles. In its current form, it is an almost fully-fledged replacement for the work of PR and media specialists, and thus perfectly complements our portfolio of smart marketing tools and services.
Ladislav Šoufek
Fresh Crackers

We use PR Yard to purchase quality and affordable PR articles for our clients. There is a wide range of large, medium and smaller websites with different themes. The whole process of ordering PR articles is very simple and fast.
Tomáš Kozar
4WORKS Solutions s.r.o.

PR Yard is a great source of opportunities for new collaborations and quality articles for us. A large database of publishers, a pleasant interface and fast support.
Tomáš Zahradník
Labona s.r.o.
f

I am pleasantly surprised by the range of publishers, I was especially pleased with the possibility of publishing with large media. We will continue to use PR Yard for our projects in the future.
Adam Šitavanc
amedio group s.r.o.

PR Yard is a great service to get quality backlinks at a good price. Definitely give PR Yard a try, I believe you will be as surprised as we are.
Vlastimil Štich
INTERSTORE CAPITAL s.r.o.

Quality articles and link building are essentials. PR Yard helps us find publishers in precisely given fields and thus strengthen the link profile of our website in a highly competitive environment.
Vít Dlouhý
QuickLEADS s.r.o.

The PR system offers a large amount of quality space for link building not only on www pages, but other sources, too. We use it to expand the link portfolio of our clients.
Michal Kuchař
SEOlight s.r.o.

We used PR Yard to find bloggers and media space to expand our brand awareness. We are very satisfied with the offer and services.
Jan Škaroupka
Kuponer.cz s.r.o.

I use PR Yard mainly for link building. Besides the extensive range of magazines on PR Yard, I appreciate the fact that all articles are checked by administrators, I always get a quality article and I don't have to deal with anything else.
Ondřej Plotycia
Ondřej Plotycia

PR Yard saves us a lot of time and human resources when setting up campaigns on social networks and communicating with influencers. We also use it to get quality backlinks.
Lukáš Voplakal
UVM interactive s.r.o.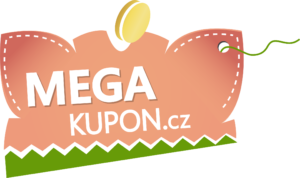 We use PR Yard to promote our projects, so we especially value the wide range of quality websites at good prices. Another advantage is the clear administration and the filtering option, so we can narrow the choices down to exactly what we want.
Jan Jirásek
Jan Jirásek
Is it difficult for you? Need to buy backlinks or social media posts? Use the services of PR Yard Assistance!
Call 📞 (+420) 774 776 765 or write 📧 info@pryard.com, 📢 tell us what you need 🤩 and we will organise everything. 👍
Content marketing
Create and distribute content that engages internet visitors, informs them about your services or product, and is designed to encourage them to purchase your services or product. Users consume content on the internet actively (search engines) or passively (magazines and social networks). Content marketing using PR articles and social media posts will help you get the necessary information to content consumers where they are looking for it or consuming it.
Advertorials (PR articles)
PR articles are advertising articles written by an editor as regular media content. Readers often don't perceive the advertising message as an advertisement, but as a handy informative article. Paid or sponsored articles therefore belong to subliminal advertising. PR articles is an abbreviation used in the Czech language for the expression "paid advertising articles". In professional circles, the term "advertorials" – a composite of "advert" and "editorial" (an article written by an editor) – tends to be used. On the PR Yard platform, you can order PR articles in English, Czech, Slovak, Polish and German.
Link building using paid articles
Paid articles are often used as a link-building method. Link-building is a term meaning to get backlinks. Internet search engines rank pages in search results (SERPs) according to the popularity of the page. Multiple sources called signals are used to evaluate site popularity. The popularity of the site is mainly determined by backlinks. Each page has a certain popularity, which some SEO tools try to express using a "rank". A page with higher popularity should have a higher rank. In the PR Yard catalogue, you can sort by statistics from Ahrefs (+ MOZ).